Save 25%* on selected titles before midnight!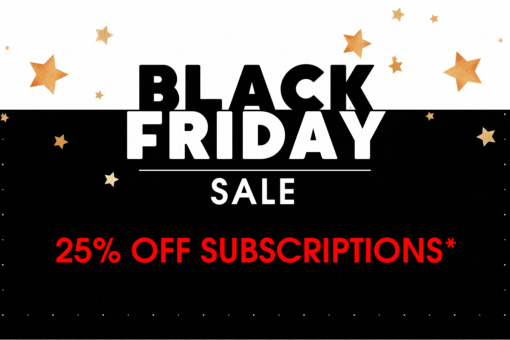 HURRY – this is your last chance!

Use promo code BLK22 to claim your saving

Get an amazing 25%* OFF any of the subscriptions shown below, by clicking through to the magazine page and using promo code BLK22 before adding the magazine to your basket. But don't hang about – this offer closes at MIDNIGHT!

*Terms and conditions: 25% off applies to selected UK subscriptions listed on this page only. Gift subscriptions will start with the first available issue in the new year. Discounts of up to 20% available previously. Offer ends at midnight on Monday 28 November 2022.