Puzzler Collection – Magazine of the Month
Puzzler Collection launched in 1975 and has been the UK's biggest-selling puzzle magazine ever since.
So what's the recipe that makes this the No.1 puzzle magazine that can't be licked? A winning combination of varied and distinctive puzzles, carefully compiled to engage and absorb its many fans. The 160+ puzzles in every issue include Boxwise, Continuity, Cross-Quiz, Dateline, Double Acrostic, Honeycomb, Jolly Mixtures, Kross-Filler, Numerical Crossword, Outsider, Pieceword, Roundabout, Round-Tour and Story Crossword (examples of all of which you'll find in our Puzzles A-Z). This popular magazine also features a competition with cash prizes totalling £3,001 in every issue!
Enjoy a taste of this fabulous magazine with our special offer of 3 issues for just £3!*
Introductory offer:
Try 3 issues for just £3!

*
Great reasons to subscribe:
Enjoy an assortment of over 160 top-quality puzzles
Only £3 for 3 issues, saving over 70%*

Never miss an issue
FREE UK delivery, direct to your door
Money-back guarantee on any unsent issues
Hurry! Offer ends 30 September!
From the editor...
"I'm so very excited to become editor of Puzzler Collection! My predecessor, Francesca, was at the helm for 18 years, so I have big shoes to fill. Francesca took so much care putting together the mag, and worked tirelessly to ensure it was the perfect assortment of puzzles: a mix of many interesting and fun variants that included something for all solvers. She also took a great interest in the most important part of Collection – you, the readers! I intend to follow firmly in her footsteps (big footsteps, from those big shoes!) and can't wait to get stuck in and give you the very best, most popular puzzle mag around, as well as to hear from you.
Francesca said that whilst the classics tend to be loved by all, some of the more unusual puzzles are like Marmite: you either love them or you hate them! So, like her, I will take a democratic approach, listen to what you have to say, and try to get just the right balance for everyone. Please do write in and let me know what you think.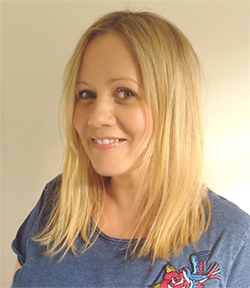 I happen to love Marmite, as well as pretty much every puzzle I've ever tried! I love all things puzzle related, and have done since being little, so it's hard for me to choose a favourite. I especially like word-based brainteasers, so really enjoy a cryptic crossword. I also like picture puzzles and logics. As there isn't a teaser I don't enjoy tackling, I tend to match my solve to my mood. A bit like having Marmite on toast one day, in a veggie chilli the next, and in a sponge cake the day after that. Don't knock it till you try it! Here's to tucking into my new role, and us enjoying loads of tasty teasers together! Best wishes, Susannah."
From the readers...
"I subscribe annually and look forward to my new edition in the post every month. My favourite puzzles are Numerical Crossword, Dateline and Cross-Quiz."
"One of the best puzzle books around. I have subscribed to Puzzler Collection for many years."
"Always a favourite of mine, lots of quality puzzles to play, keeps the brain ticking over nicely!"
*Terms and conditions: 3 issues of Puzzler Collection for £3 is a UK offer for new subscribers only. All payment methods pay £3 for 3 issues (saving over 70%). Direct Debit customers then pay an ongoing rate of £19.40 every 6 issues, saving 10%. All other payment methods then pay £47.80 for 14 issues, saving 5%: total to pay: £50.80 for 17 issues (which includes 3 for £3). Full 14-issue UK annual rate: £50.40. Offer closes: 30 September 2021.