Junior Puzzles magazine is a great way to keep kids entertained with a vibrant mix of puzzles and games. It's packed with crossword, kriss kross, wordsearch, Brick Trick, Hidden Words, Add Up, Spot The Difference, Sudoku and more! Plus there are two exciting prize competitions in every issue.
Try a FREE printable edition of Junior Puzzles! Simply download via the button and print at home, for the kids to enjoy. (All the pages are black and white for ease of printing.)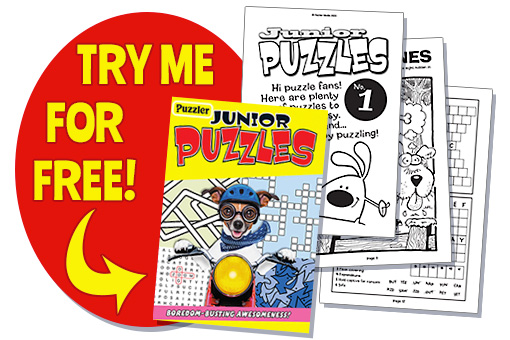 Your Free Puzzles!
For a regular puzzle fix in FULL COLOUR delivered directly to your door, subscribe to Junior Puzzles now and SAVE 10% with promo code JUNIOR.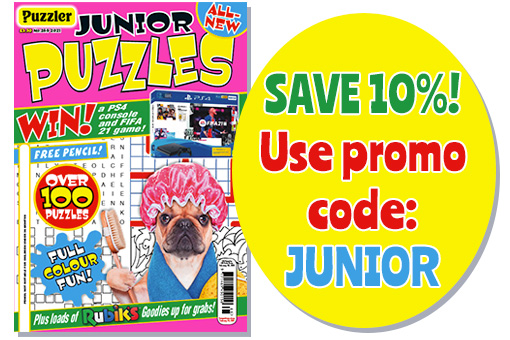 Use promo code JUNIOR
Offer ends 31 March 2021.