Save 25%* on selected titles, for 4 days ONLY!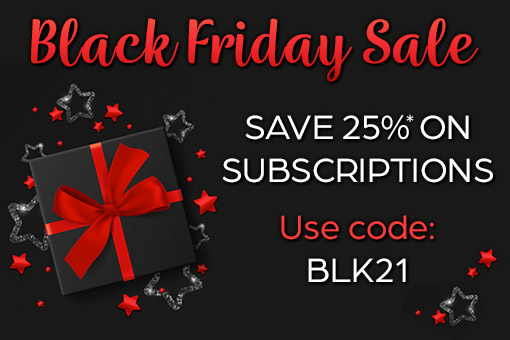 Don't miss out on this fantastic offer!

Save 25% on any of the subscriptions shown below, by clicking through to the magazine page and using promo code BLK21. Hurry as this offer expires on Monday!
*Terms and conditions: 25% off applies to selected UK subscriptions listed on this page only. Offer ends at midnight on Monday 29 November 2021. Discounts of up to 20% available previously.