Anyone for tennis puzzles? They're free!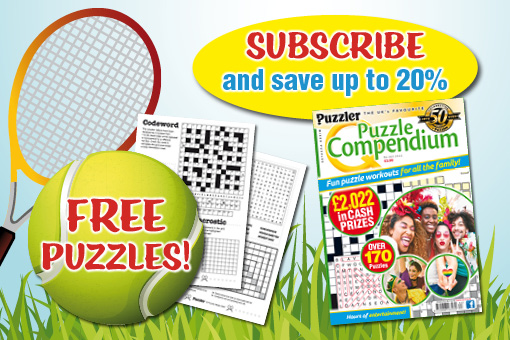 Wimbledon is upon us! Enjoy these free tennis-themed puzzles while you're tucking into your strawberries and cream.
If you enjoy the free puzzles, then you'll love Q Puzzle Compendium. Subscribe now and enjoy the following:
🎾 Prices from just £9.55, saving 80p an issue!
🎾 Save up to 20% on the shop price
🎾 Over 170 puzzles in every issue
🎾 Free UK delivery
🎾 Money-back guarantee on any unsent issues
🎾 £2,022 in cash prizes to be won in every issue!